Mazars' Oil & Gas practice
To meet the growing challenges of the Oil & Gas industry, Mazars has built up an international team of professionals, which we are continuously building upon, combining both deep industry knowledge and a wide range of technical expertise. In Mexico, the recent government reforms have opened the market for new challenges and opportunities.
An industry in transition
In today's world, global geopolitical pressure and highly volatile trading markets call for flexibility. World-wide, the Oil & Gas industry is preparing for prolonged, lower oil prices with major changes to investment schemes as a result. The shale gas developments have – among others – affected the market enormously. Consolidation within the market is well underway. Last year, there were 500 M&A deals in the market with a value of over USD 300 billion. This is the time to ensure that you are prepared for the future and to secure maximum returns from your resources.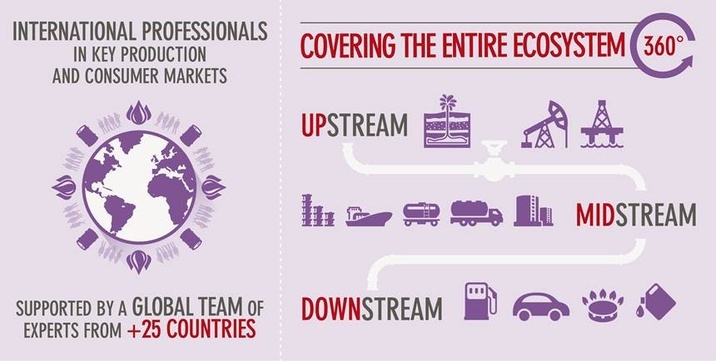 At Mazars, we consider the following five factors key in the optimization of your business:
Accessing reserves: Political constraints, competition for proven reserves, increasing drilling costs as well as the race to new technologies are making access to reserves more challenging and expensive.
Managing capital projects which has become increasingly complex due to political and economic issues.
Improving performance from an operational and tax perspective.
Rethinking business strategy and portfolio is one of the biggest challenges due to economic and political volatility.
Ensuring tax, legal, and regulatory compliance which is becoming increasingly important due to stricter regulation and greater attention to regulatory compliance.
Tailor made solutions
Addressing the Top 5 challenges in Oil & Gas with Mazars' bespoke solutions
With our solid experience in this sector and support from a global and multidisciplinary team of experts across Audit, Tax and Advisory Services, Mazars' Oil & Gas practice is in an excellent position to help companies successfully rise to the challenges posed by the industry.